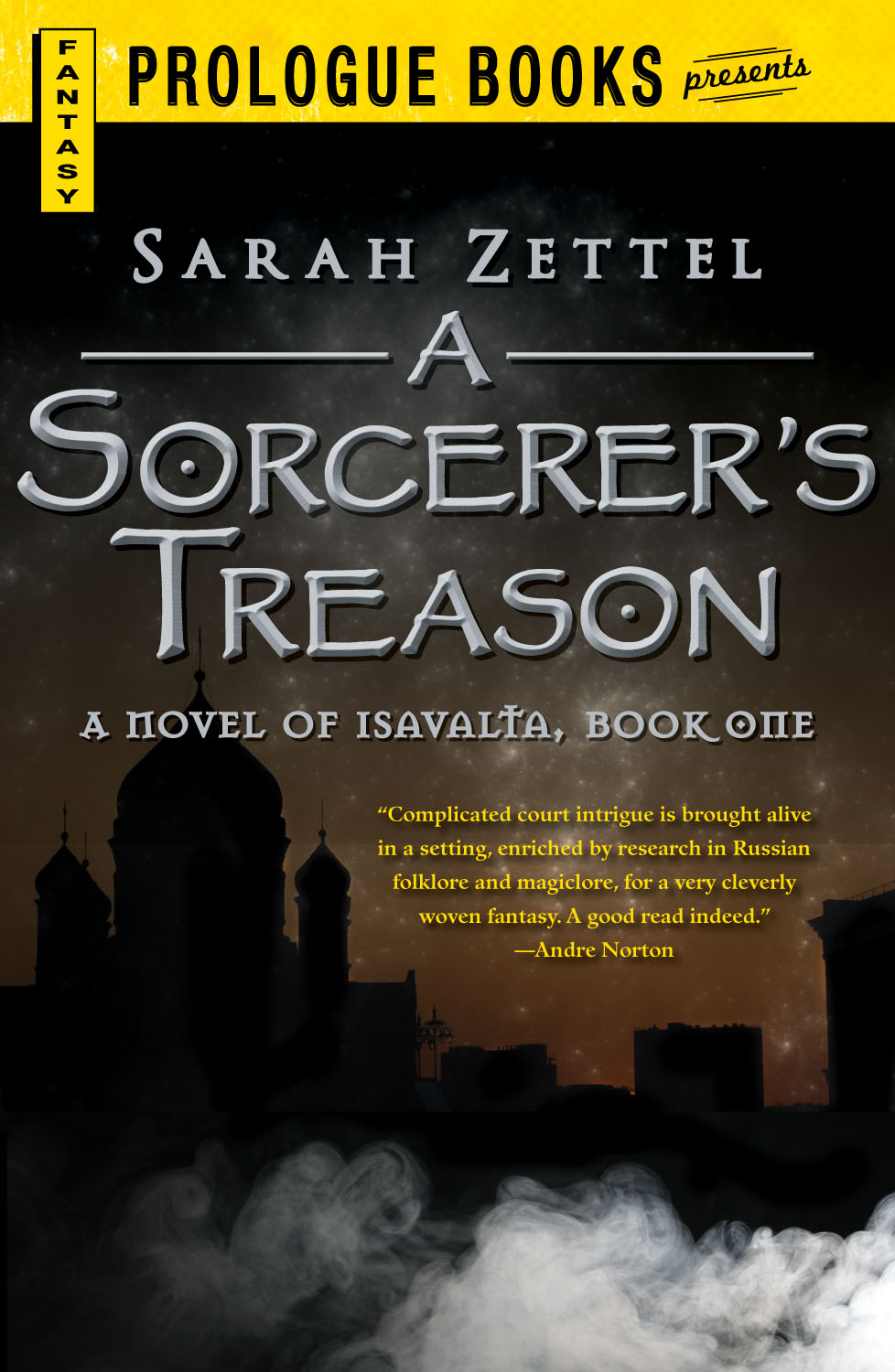 A Sorcerer's Treason by Sarah Zettel
Read in December 2009
From the first page, Zettel snared me with her characters, their predicaments, their dreams, ambitions, fears, lies, hopes … the full gamut of human emotion and condition. Usually, when I read a novel chock full of imperial political corruption and intrigue, I'm bored or disgusted. Zettel managed to overcome the clichéd and astound from the heart. Even more surprising was her ability to do this from nearly every character's point-of-view.
I did not want the story to end, and thankfully, there is more to be read from the world of Isavalta.
The title intrigues me. After finishing the book, I would call the title a bald-faced spoiler. Or it could be a red herring. Truly, there are many sorcerers and many definitions of treason, depending on your perception at any given point in the plot.
Highly recommended to lovers of fantasy with great characterization and plot weaving.