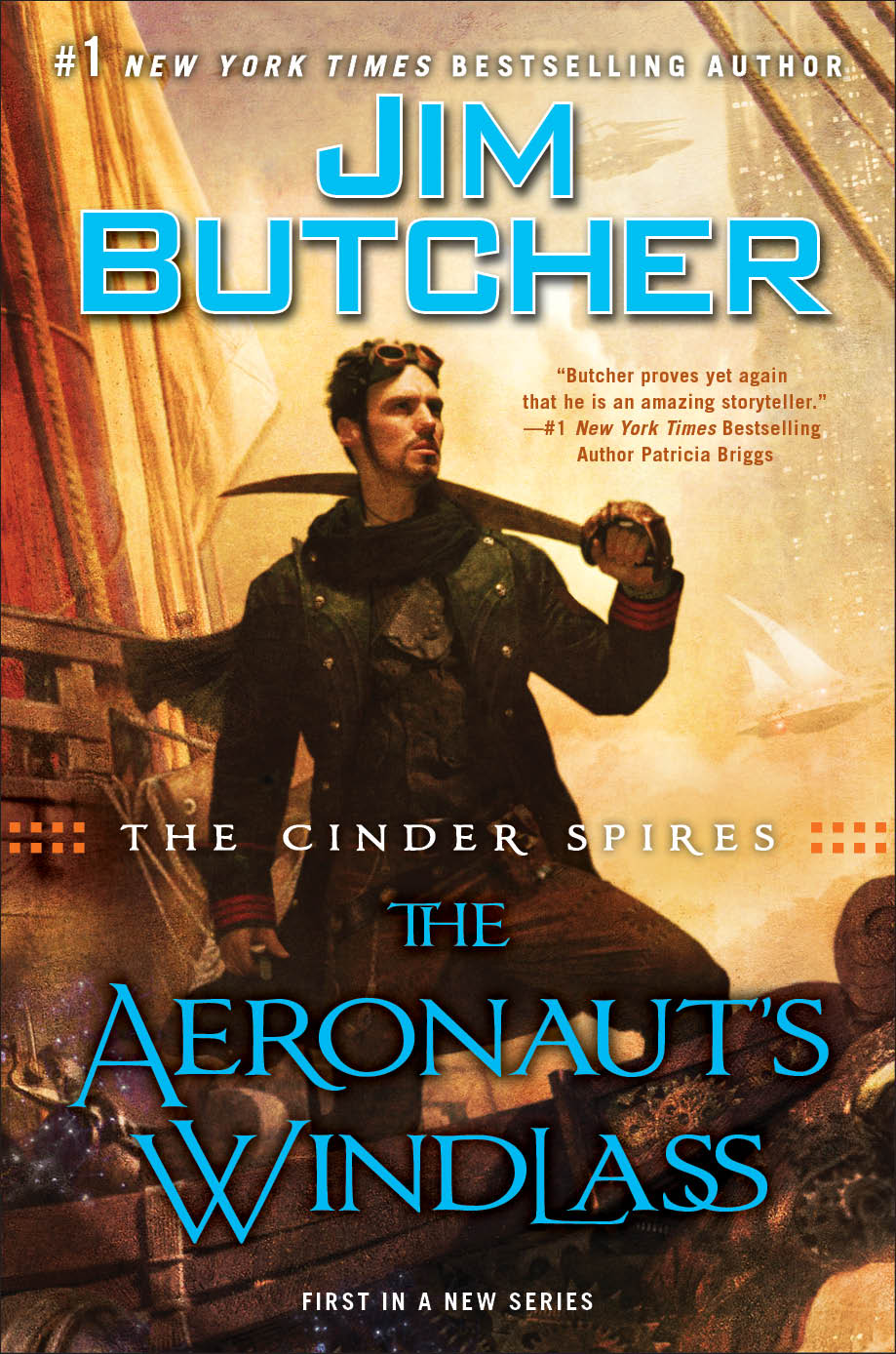 Yesterday I finished the fourth Best Novel (2016 Hugo Awards) nominee out of five.  Butcher's Aeronaut's Windlass surprised me.  I've previously read selections from his Dresden Files and from the Codex Alera series, but this novel, the first in his new Cinder Spires steampunk series, really impressed me.  I simultaneously listened to the audiobook and read the ebook (more the latter towards the end because I read much faster than the audiobook progresses, although I don't do voice characterizations nearly as well as voice actors do).  I gave it a solid four stars out of five, but when compared to the other nominees, I'm afraid it will fall mid-pack behind Lemke's Ancillary Mercy and Jemisin's The Fifth Season.  And I'm having trouble classifying this as fantasy or science fiction, although it does fit well within the subgenre of steampunk.  Both scientific and fantastical elements abound.
That leaves me just one more novel to read to complete the Best Novel nominees for 2016 – Stephenson's Seveneves.  But before I bury myself in hard SF, I turned my eyes to the Retro Hugo Awards (for 1941) and started reading Slan by A.E. van Vogt.
I found a copy of this book via my local library's access the regional library system in Northeast Kansas.  Nearby Atchison kept an edition published as part of the Garland Library of Science Fiction (1975) described as a "collection of 45 works of science fiction selected by Lester del Rey."  I started the book early afternoon on Sunday the 3rd and would have finished it by ten o'clock if I hadn't kept nodding off – not because I wasn't interested, but just because I was up past more normal bed time.  I picked the novel back up this morning with less than fifty pages to go to the end.
Slan kept my interest despite dated technology and the lack of technological development aside from the usual 1940s fascination with atomic power.  The only interesting tech bit was anti-gravity, which was more of a plot device than an actual technological achievement.  Colonization of Mars assumes water and a breathable atmosphere, both of which seem laughable to us today.  The psi powers of the slan are pivotal to the plot, but not in the way you would imagine.  I found Slan to be an enjoyable, fast read with a bit of adventure (typical for the time period and the rampant serialization in SF magazines).  I gave Slan a solid three stars out of five.
Next up for the Retro Hugo Best Novel nominees will be T.H. White's The Ill-Made Knight, which I found in audiobook format via Hoopla.  I've previously read Doc Smith's Gray Lensman, so there's no need to re-read that one.  The other nominees are on request via InterLibrary Loan and I hope will arrive soon to give me time to complete them before voting closes at the end of July.