Highlights From This Past Weekend:
Friday evening (July 17, 2020) – We drove south (an hour drive) to Powell Observatory for an ASKC members only viewing of Comet Neowise plus Jupiter at opposition and glorious through the 30 inch. Clouds were an issue to our total viewing experience, but it was great to see everyone and it was a surprisingly pleasant evening. We left shortly before eight o'clock and were back home by two minutes to midnight. An excellent excursion and a nice field trip from our lock-down life at home.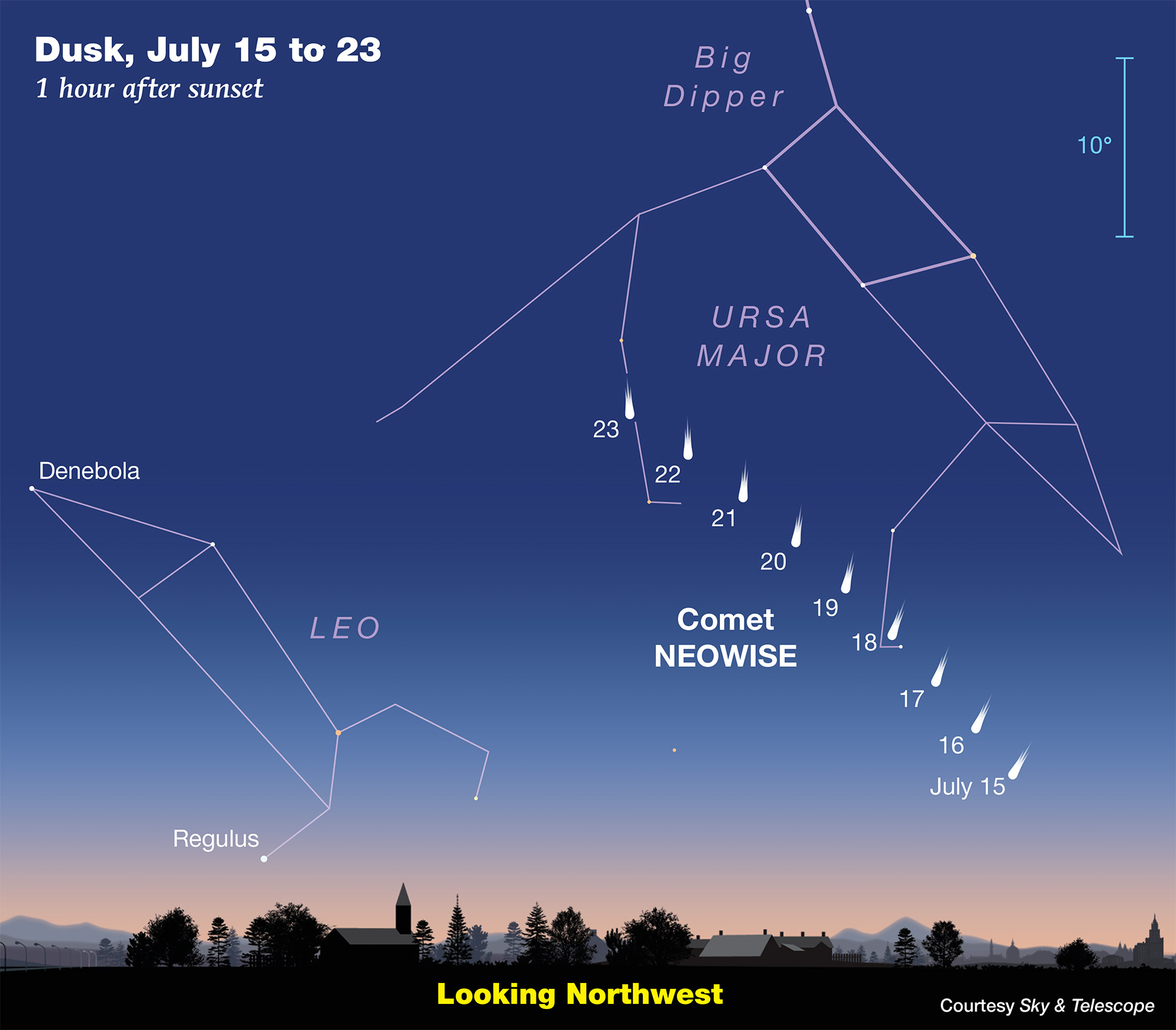 Saturday afternoon (July 18, 2020) – I worked on decluttering and organizing the basement storage room. I found some interesting things again and also the basement floor which I hadn't seen in over a year.
Sunday afternoon (July 19, 2020) – I finally finished the rainbow lion puzzle, which I had not touched all week long. Terry even found homes for a couple of pieces. Now I need to find the puzzle glue I bought last week so I can eventually hang this puzzle and the other one in my purple guest room.
I cured and smoked some salmon filets using an Alton Brown recipe in our pellet smoker. I also made risotto with sauteed home-grown cherry tomatoes, bacon and Parmesan cheese. Soooo good and I forgot to take any photographs. For desert we went comet chasing again.
Sunday evening – After our scrumptious dinner, we finished watching a movie we had rented Saturday and decided to top off the evening by driving west about ten miles to an empty, quiet and mostly dark field to observe Comet Neowise. For the first time in both Terry and my life we were able to observe a comet with our naked eyes. Amazing! We did bring a pair of old binoculars along to see more details of the tail. No, I did not take any photos. I no longer have a camera rig capable of astrophotography. Please visit APOD (Astronomy Picture of the Day) or do a search for images of Comet Neowise to see some truly stunning images. I've included links to a couple of my favorites (see photos above and below).
A great way to end a wonderful weekend. I'm hoping we will get another opportunity this week to observe the comet but not today. Today we've had pouring rain and thunderstorms which brought welcome relief from the summer heat.